Cooke Furniture- Mammoth Chaise Lounge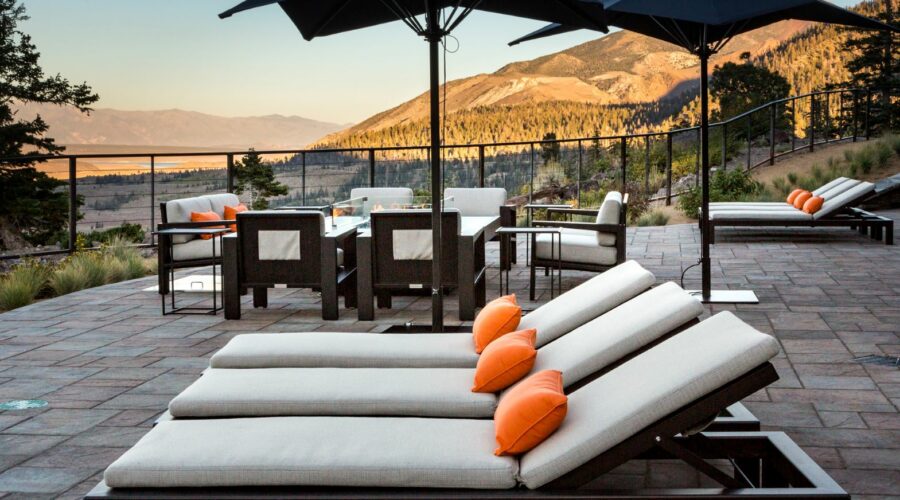 Mammoth Chaise Lounge
The ultimate luxury, for any outdoor living space, is comfortable and adjustable. Our Mammoth Chaise Loungers, take relaxing or simply basking in the sun, to another level.  The sleek, modern design combined with the long lasting weather resistant Sunbrella Fabric Lounge cushions and lumbar pillows, guarantee the welcome oasis you deserve. Each Mammoth Chaise Lounge is crafted by hand, and welded to create the beautiful, sleek lines in Anaheim, California. Solid construction is available in durable stainless steel or plated aluminum. The final process, is powder coated finish, available in a wide variety of colors.
From start to finish, we take expert care to design and manufacture the highest quality custom furniture.
Our products are manufactured from durable materials, including 304 and 316 stainless steel, copper, aluminum and natural stone. All of which can endure the most extreme of climates. Using state of the art technology including 3D engineering software, we design and fabricate each component. After thorough inspection, from sanding to durability testing and making the necessary adjustments, the chaise lounge is sent for primer and powder coating in the color of your choice. High end finishes, custom built to meet your specific needs and taste and designed to endure.

Spring is on the horizon, inviting warmer days, blue skies and more time to enjoy outdoors
High quality construction, isn't the only reason to select Cooke Mammoth Chaise Loungers. It's important to consider the comfort of the cushions and the longevity to withstand the elements. The high performance and quality of Sunbrella fabrics guarantee your cushions will stay beautiful and comfortable through all kinds of weather. Sunbrella upholstery fabrics have been verified in an independent laboratory and tested for harmful substances according to STANDARD 100 by OEKO-TEX®. It's the ultimate expression of creativity to defining your outdoor living space.  That's why high-performance Sunbrella fabrics for outdoor cushions not only look amazing, but the fabrics are made to withstand the elements