How To Increase Customers On Your Restaurant Patio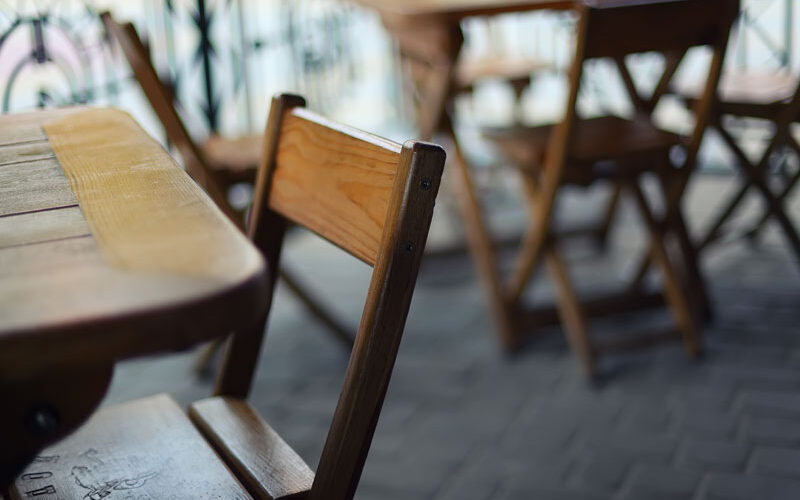 The ability to increase customers on your restaurant patio is great for improving the overall customer occupancy rate.  This ideal is easier said than done due to fluctuations in weather and temperature.  Firepit tables and heaters are the solution to this problem and will increase your revenues for reasons that will be outlined in this article.
A Packed Patio Shows Your Busy
Apple has proven it, lines of customers make your brand look desirable.  When you have a line of people out the door, or a patio full of people merrymaking, this phenomenon will cause passerbyers to want come into your restaurant and join in on the fun.  Attracting customers to want to be on your patio versus inside is another story, but we outline solution to this situation  below.
Fire Pit Tables and Patio Heaters Make Your Patio Habitable
Firepit tables and heaters are the solution for making your patio the place to congregate for your customers.  The reason is for more than the warmth factor.  Although, this is the minimum utility your firepit must provide.  A comfortable environment makes your patio a place where your customers will want to congregate and spend many a night on.
Fire Pit Tables Create Warmth
Warmth is the primary reason your guests will stay on your patio.  As humans we want to be in a setting with a temperature right around 70 °F.  A temperature much below or above will cause your customers to go else where to stay comfortable.
Customers around a Cooke Furniture Fire Pit Table like the Santa Barbara Fire Pit Table will stay the ideal temperature.  This is on both the warm and cold front due to the ideal position of the burners within the walls of the glass.  Also the distance of the resulting flame from the outer edges of the table.
In essence, the comfortability of the warmth your customers will feel from your fire pit tables or patio heaters will keep your customers congregating on your patio, but it won't lure them in.  The ambience has this effect which we will examine next.
Fire Pit Tables Create Ambiance
The ambience of your patio will lure your guest in as they decide between your patio or inside your restaurant (or sometimes even between your restaurant and another).  There is nothing more alluring than the gentle dance of a flame and the shadows it casts.  There is something hypnotic about fire that catches the eye of every man, woman and child.
Customers love to to go to and dwell in places that are visually appealing.  Fire Pit table flame creates this type room based art.  In particularly, the Cooke Furniture Grand View Fire Pit Table has a longer flame for these types of situation where attracting customers is the chief aim.
It is of high importance to get customers to come into your restaurant from all of the visual attractions, but it is even more important to create an unforgettable experience while your customers are being served by you.   That experience is won in lost while your customers are congregating on your patio.
Firepit Tables Create A Place To Congregate
Customers should be encouraged to stay and congregate at your restaurant for as long as they like.  The in restaurant experience is paramount in increasing revenue per customer and a long stay by your customer creates this reality.  When a user is dwelling at your restaurant, they are purchasing more from your menu and increasing their bill.
This leads to not only increased revenue per customer, but also revenue per repeat customer.
Customers who feel comfortable congregating at a certain restaurant will do so over and over again.  They also may establish your restaurant as their "go to" spot, which could even result in obtaining a customer for life (the dream of every restaurant owner).  In the context of a patio, this can only be achieved through an unforgettable setting.  It is common industry knowledge that this is achieved with the decor.  For the purposes of this article, firepit tables are the central piece and where your customers will recline at.  As mentioned in our March article, TGI Friday's recently purchase Cooke Furniture Fire Pit Tables to enhance the congregation amongst their customer base on their patios.  As a result, patio sales are up and so are new customers.  Customers tell their friends and other contacts when they are comfortable congregating at a particular restaurant.
The best indicator that your restaurant is doing the right thing is when word of mouth marketing by your customers is occurring.  Customers that are able to congregate at a restaurant, especially for an extended period of time, are likely to have a great experience with their friends.  They will in turn tell more friends and this will result in your restaurant filling up with newly referred customers.  This congregating for an extended period of time happens around fire pit tables.  The fire pit table experience is conducive to the type of experience that will have your customers telling all of their friends.  The result will be a patio that you will have to start making reservations for.
In conclusion, your patio is incomplete if you do not have an array of fire pit tables for your customers to recline at. The flames will attract those individuals just passing by, and it will allow your existing customers to stay comfortable while they congregate.  Let us know in the comments about your experience elevating the customer experience with the use of fire pit tables at your restaurant.