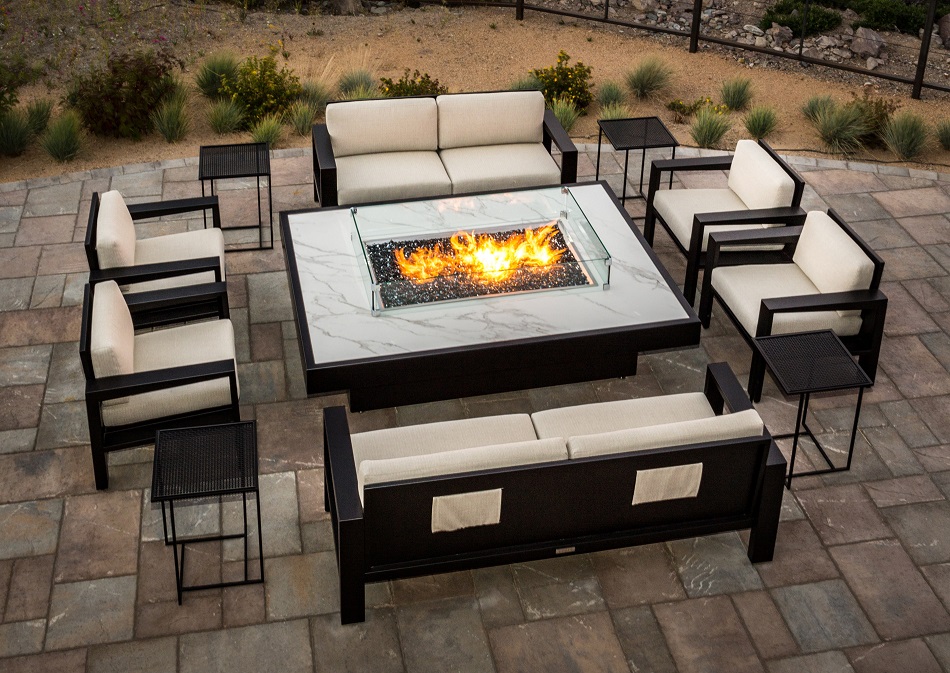 Power Outlets & Charging Station
Charge your phone and tablet or power your favorite outdoor accessory.
New for 2019 is the COOKE Power Outlet & Charging Station upgrade. This adds a combination duplex receptacle/outlet and USB Type A/A charger to the base of the fire pit table. Charge your phone, tablet, or power your favorite outdoor appliance or accessory with this power outlet neatly installed underneath the table top. Our customers are living outdoors more than ever. As we spend more time outdoors and as devices become more portable, there is a need for power sources and charging stations outside. With this upgrade, devices like cell phones, Bluetooth enabled audio speakers, and tablets stay charged up. This allows you and your guests can stay connected and relaxed in your outdoor space.