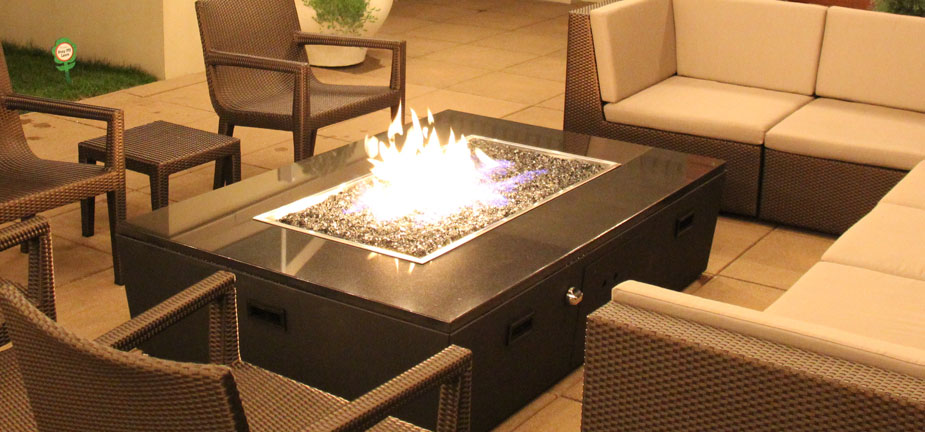 FORCED AIR HEATING
Integrated electric heater with quiet blower for extra proximity warmth.
Forced air heating is available on our Cooke collection custom fire pit tables. This feature generates heat from an separate hidden electric heating element and a blower fan which distributes hot air through four integrated directional air vents mounted in the table's base. There are no wires or components visible outside of the table. This feature is fully concealed and also works well to keep bug and mosquitos away from your legs while enjoying your outdoor living space.
We've designed our additional space heaters so that they can be controlled independently of the fire. Even without a fire, COOKE tables will transform how and when you use your outdoor space. The heaters will quietly distribute heat and keep you and your guests pleasantly warm in cool temperatures. Please call to learn more!